Genetics in Clinical Trials Training
Schedule a Complementary Training Session on Genetics in Clinical Trials
Since the launch of the WCG and InformedDNA Center for Genetics and Precision Medicine in Clinical Trials, clients have shared that there is a growing need for training and education for clinical development teams about the use of genetic testing in clinical studies.
With that feedback in mind, we've created a virtual training session on the impact of genetics and genetic testing on clinical trial design and patient engagement. Scroll down to schedule a complimentary 60-minute training session for your team, delivered by the genetics experts at InformedDNA and the clinical operations experts of WCG.
Key insights you'll gain during the Genetics in Clinical Trials training session:
Genetics, genomics, and the vocabulary of genetic testing
Precision Medicine: what does it mean?
Using genetic testing to optimize study and program design
Patient identification and recruitment strategies
Considerations for proper informed consent
Return of results and genetic counseling in clinical trials
Schedule a Complementary Training Session on Genetics in Clinical Trials
Complete this form to request an training session with the precision medicine clinical study experts from WCG and InformedDNA.
The interactive hour-long training session is provided online, allowing you to include team members throughout your organization.
Learn how to overcome common challenges of genetics in clinical trials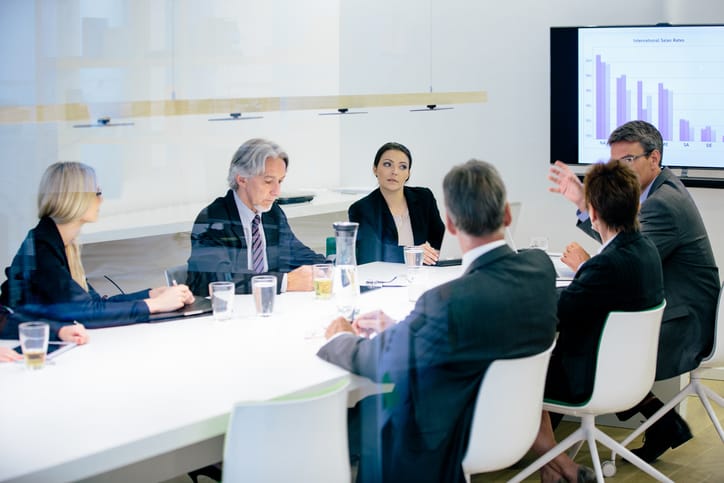 As personalized medicine becomes more prominent for areas such as rare-disease drug development, genetic expertise is increasingly becoming a necessity.
From the beginning stages of determining the appropriate genetic panel make-up, to the issue of retaining patients throughout the trial, genetic expertise is crucial. For example, a clinical trialist may think adding a genetic screening is similar to including any other type of test or screening, while in reality, genetic testing and screening has many important complications.
During your training session, our experts will shed light on the common challenges of adding genetic components to a clinical trial, and provide guidance on adding genetics expertise.
Meet the experts who will conduct your training session
Lindsay McNair, MD, MPH, MSB
Dr. Lindsay McNair is the Chief Medical Officer at WCG and has more than 20 years of experience in clinical research and drug development strategy. Her work includes consultation on ethical trial design, protocol development, and the development of ethical clinical research policy and practices. She has designed and provided medical monitoring for Phase 1-4 clinical studies in a variety of therapeutic areas, including multiple oncology indications, hepatitis C, multiple inflammation indications (psoriasis, multiple sclerosis), and other areas.
Dr. McNair is an adjunct Assistant Professor at Boston University; she teaches in both the School of Public Health and Master's of Clinical Investigation graduate programs on the design and conduct of clinical research studies. Dr. McNair speaks frequently on the ethical conduct of clinical research studies as part of pharmaceutical drug development.
---
Karmen Trzupek, MS, CGC
Karmen Trzupek is Director of Ocular and Rare Disease Genetics Services at InformedDNA. She has been a Certified Genetic Counselor since 2005, and holds a M.S. in Genetic Counseling from Northwestern University and a B.S. in Microbiology from the University of Illinois. Trzupek is a former genetic counselor at the Casey Eye Institute at Oregon Health & Sciences University.
As a member of the National Society of Genetic Counselors, she serves as a member and author of "NSGC Telegenetics Practice Guidelines" Working Group. She also serves as a member and author of American Academy of Ophthalmology Clinical Working group to develop "Recommendations for the Clinical Assessment of Patients with Inherited Retinal Diseases." Her research has been published in GeneReviews; Current Opinion in Ophthalmology; Investigative Ophthalmology and Visual Science; Ophthalmic Genetics; Archives of Ophthalmology; and Ophthalmology Clinics of North America.
---
Jill Johnston
As President of WCG's Site Activation Solutions, Jill has more than 25 years of clinical research experience, and is an expert in clinical business strategy, transformation, innovation, pharmaceutical efficiency, and clinical research operations.
Prior to WCG, Jill was the vice president of Vault Clinical at Veeva, responsible for providing thought leadership, driving development of product and market strategy, and coordinating resources across the customer lifecycle. Before joining Veeva, Jill spent the majority of her career at Covance, where she held a variety of strategic roles in clinical operations, project management, and as a Six Sigma Black Belt.
---
Tricia See, ScM, CGC
Tricia See is the Cardiac & Neurogenetics Team Lead at InformedDNA and a Certified Genetic Counselor since 2005. Tricia holds a ScM in Genetic Counseling from Johns Hopkins University and B.A. in Genetics from Cornell University. She is a former genetic counselor at Children's Hospital Boston; University of California San Francisco Memory and Aging Center; Children's National Medical Center, Center for Prenatal Evaluation. She is also a guest lecturer at Children's National Medical Center and University of California San Francisco
Tricia is a full member of the National Society of Genetic Counselors. Her research has been published in Acta Neuropathologica Communications; Journal of Geriatric Psychiatry and Neurology; Handbook of Genomics and the Family; and the Neurology Journal of the American Medical Association.