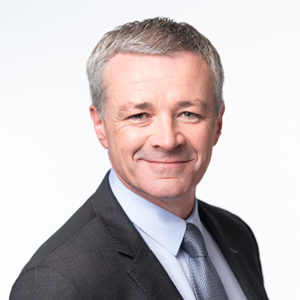 Mark McDonald
President, Review Solutions
Biography
Mark McDonald is the President of WCG's Review Solutions Division. Mark joined WCG in 2021 as Chief Operating Officer for the Review Solutions Division providing senior leadership guidance and support to IRB Operations, IRB Affairs, IBC Services, and EAC/DMC review services.
Over the last 20 years Mark has led global engineering, project management, and operations teams through transformation at industry leading companies like Boston Scientific, Smiths Medical, and Medline.
Mark is a strategic, innovative, and seasoned business leader with proven skills, gained through leadership of multi-disciplinary teams in the medical device, technology, food, and pharmaceutical industries. He enjoys and excels in leading organizations to the next level of performance all centered on mission, vision, and values. It is the legacy, mission, and vision of WCG IRB which has enticed Mark to join and work alongside our team as we continue that journey.
Mark has a Bachelors in Engineering and Mathematics (BA BAI) from Trinity College Dublin and a Masters of Science in Global Health (MSGH) from Northwestern University. He is also a certified Six Sigma Black Belt.