IRB Review Solutions
A custom board of nearly 200 WCG IRB experts, augmented by one of the largest expert clinical advisory networks, working to ensure the swiftest determination of your protocol and documents.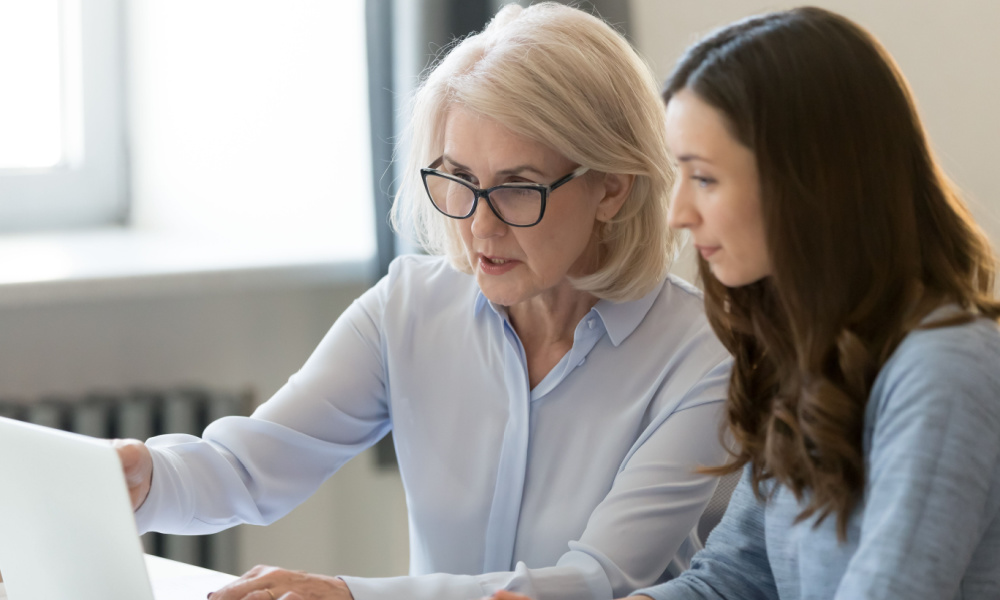 The organization that invented the IRB industry continues to reinvent it.
WCG has been leading ethical review for decades. In fact, we were the only ones pioneering the concept of independent ethical review at the time. We earned our title as the global leader of IRB review through decades of perseverance and a proven track record of success. We maintain it with immaculate client service and unwavering commitment to our founding principles of health and participant safety. We're the past, present, and future of IRB review.
Do you have a study that requires premium attention with personalized oversight to ensure accelerated timelines?
Understand the WCG IRB difference:
full-board WCG IRB meetings each week
business days for minimal risk studies
business day for multi-site study review
years' experience in independent ethical review
It started 55+ years ago with a focus to make ethical review better. Today, WCG does it best.
Speed & Quality
How can you move IRB review faster (from months to as quickly as days) without ever compromising quality or compliance? We've mastered the staff processing to get sites activated in record-breaking time, and are ISO-9001 certified to ensure the highest level of quality.
Single Point of Contact
Are you concerned with the number of contacts at your ethical review provider? WCG appoints one person to your account to streamline the experience from beginning to end. Some call it revolutionary, we call it a no-brainer.
7-day Work Week
No manic Mondays here! WCG processes 12 hours a day Monday through Sunday to get documents on desks as quickly as possible. Our coast-to-coast offices help further shorten review windows.
The Largest Site Network
WCG has relationships with almost any site that sponsors and CROs use. Our deep industry ties enable us to onboard sites significantly faster with an existing knowledge of inner workings and SOPs. For smaller sites, we can adapt and assimilate SOPs and local governances into our best practices.
Industry-Leading Experience
WCG's Board was the first central IRB to be AAHRPP accredited, and have reviewed tens of thousands of studies in every phase of research. Our leaders have deep expertise in every therapeutic area, including rare diseases and emerging medical research fields, and in every medical device category.
Thoughtful Board Review
Our AAHRPP-accredited board comprises hand-picked experts from nearly 200 IRB members. WCG leverages our board members' diverse expertise and consults outside experts to provide thorough review of research documents. The highest level of ethical review is our baseline standard.
Outside the U.S.? WCG can handle your review.
WCG's Canadian Board – located in Vancouver, British Columbia – provides comprehensive ethical review services for clinical studies conducted within the Canadian Provinces. A majority of these board members are Canadian citizens or permanent residents whose reviews are conducted in accordance with Division 5 regulations of Health Canada, the Tri-Council Policy Statement, International Conference on Harmonization (ICH) Guidance for Industry – E6 Good Clinical Practice: Consolidated Guideline, and U.S. CFR Title 21 Parts 50 and 56 and CFR Title 45 Part 46.
Conducting research outside of North America? We're happy to provide U.S. review in conjunction with a local IRB when required for funding or regulatory reasons. Other cases are considered on an individual basis.
Note: WCG does not currently provide IRB review in countries where there is not a local IRB.
Specialized IRB Review Experience
IRB Review for Pharmaceutical Trials
WCG has a wealth of research review experience gleaned from 55+ years spent partnering with companies of all sizes, ranging from the smallest biotech startups to the largest pharmaceutical and medical device companies and clinical research organizations. We have the depth and breadth of knowledge that can only be acquired from a long, rich history of partnering with an extremely diverse portfolio of clients.
For example, academic institutions and academic medical centers have relied upon us for decades to provide a suite of IRB services, which includes reviewing all their industry-sponsored studies and all their internal investigator-initiated research. This dual experience makes us a more complete partner for institutions.
We review clinical research in all therapeutic areas ranging from major specialties such as oncology and cardiovascular disease to rare diseases (with a prevalence of less than 1:200,000 people). We also have the largest network of Central Sites and Institutions of any IRB, so we know how to work with your site list.
IRB Review for Medical Device Trials
WCG has a long history of working with all types of stakeholders in the research community who need IRB reviews. We have reviewed more medical device research than any other IRB in North America.
This experience is particularly important for medical device developers that are seeking their first IRB approval. We partner with those companies as they take their first steps along the regulatory pathway, discussing the nuances of the medical device regulations, ensuring they comply with the requisite human participant protections, and helping them to understand assessments that are specific to IRB review, such as device risk determinations.
When a Sponsor submits a device to the FDA for review, they need either to apply for an IDE or provide justification explaining why the device does not pose a significant risk and does not require an IDE. This is an area where experience is particularly important. WCG has extensive expertise with the intricacies of the FDA's regulations for medical devices and can help you learn how to interpret and apply them appropriately.
IRB Review for Phase I Trials
First-in-human (FIH) Studies
WCG has a 55+ year history and extensive experience reviewing Phase I, II, and III clinical research studies. That experience is particularly important for Phase I studies, which present unique challenges. Phase I or First-in-Human (FIH) studies typically involve the initial testing of a new drug candidate in healthy volunteers to determine safety and dosage. But in some cases, most often in oncology, participants with the disease for which the drug is being developed are recruited to help determine its efficacy.
Further complicating these studies, many of them are residential, requiring participants to remain at the clinical trial site for several days or weeks for monitoring. In these cases, it is critical that the IRB remain flexible to accommodate submissions and questions since the success of the study is often determined in hours, not days. WCG has dedicated workflows for these studies along with board members who are former Phase I investigators whose experience is invaluable.
Further Reading and Resources:
IRB Review for Research with Children
As research subjects, children have additional protections. Research with children involves unique risks and dilemmas, both regulatory and ethical.
The regulations for research with children outline for categories of activities based on the level of anticipated risks to subjects and the expected benefits to individual subjects. An Institutional Review Board may approve three of four pediatric research categories. The fourth category – greater than minimal risk and no direct benefit – can only be approved by the FDA. You can trust WCG to provide expert review that meets all of the FDA's expectations for review of research with children. These categories differ from one another according to their risk level, the possible benefit to subjects, and anticipated findings.
WCG is your pediatric research partner, ensuring compliance and that pediatric participants involved in research will get the best possible treatment.
Further Reading and Resources:
IRB Review for Biologics Research
Research involving biologics – clinical treatments manufactured from living cells and tissue – is one of the fastest growing areas of clinical research today.
Whether your study involves CAR-T, T-cells, B-cells, stem cells, viral vectors, or any other biologic materials, you can rest assured that we have reviewed studies involving your therapeutic process and have deep expertise in this clinical area.
And with one of the largest International Biosafety Committee registries on file, we have your sites covered too!
WCG has reviewed more human gene transfer clinical protocols than any other organization, and we have the experience, personalized service, and customized approach your study needs.
Further Reading and Resources:
WCG IRB Connexus
An easy button for IRB Review
Mail and fax still have their place in the world, just not for IRB review. As sponsors move at lightning speed, who has the time to manually submit, manage, and organize all of the critically important documents required?
WCG IRB Connexus is a one-of-a-kind submission portal built from the ground-up based on extensive feedback from our clients. All study stakeholders – sites, CROs, sponsors – can effortlessly upload, submit, and manage documents anywhere, anytime using one central repository.
The result? Ease of use, speed of submission times by 50%, and complete visibility into the status and timelines of ethical reviews – all in one place. No more jumping through hoops that shouldn't exist in the first place.
From our clients:
---
---
Access IRB resources
Are you looking to access IRB-specific forms, specific use case information, or about our commitment to compliance and IRB registration? Check out these links:
You deserve the best IRB service experience.
And we're the best for a reason. Experience the WCG difference starting with a free ethical review consultation. We're here to help you streamline, alleviate, and accelerate.