Data Monitoring Committee
At the intersection of WCG's DMC is innovation and expertise. Over 1,200 global experts, combined with powerful statistical and programming techniques, deliver comprehensive reporting and actionable recommendations that fuel pipeline development.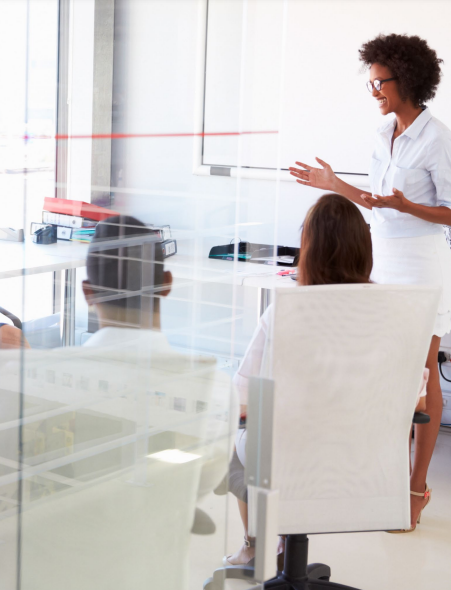 Receive proven, sound, and independent management, analysis, and reviews to keep your trial on course, with our Data Monitoring Committee.
Everything Rests on Having the Right Data Monitoring Committee (DMC) in Place
Data Monitoring Committees (DMCs) – independent groups of experts, typically clinicians and statisticians, who monitor patient safety and treatment efficacy data during clinical trials – are crucial for obtaining sound recommendations as to whether a trial should be continued, modified, or stopped. The need for independent insight and the role of an outside expert committee are crucial. WCG's expertise (especially in niche focus areas) is second only to our quality of service.
True Reliability
Clear, timely communication before new projects – and accountability and transparency throughout – ensure understanding and agreement on expectations and availability requirements.
Optimize (& Likely Reduce) Costs
Our streamlined approach to DMC support hits the fast-forward button on member recruitment and onboarding with major potential for expense savings.
Independent Review
WCG is an unbiased, objective third party who will review every detail of your trial. At every step, we are committed to your study's scientific integrity.
Unmatched Experience
We've been working with DMCs for decades. We've seen it all, do it all, and will continue to be the undisputed leader in DMC services.
Global Expert Network
Our DMCs are hand-crafted to optimize your specific trial using a roster of over 1,200 medical, statistical, and safety experts across 75 therapeutic sub-specialties and 250 global academic institutions.
Tailored Analysis & Reporting
We provide DMCs with clearly written reports that assist in assessing the risks and benefits of the interventions being studied. Our tables, figures, and text are readily interpretable because we aim for completeness and clarity.
Our DMC by the Numbers
DMC meetings supported in 2022
interim analyses supported in the past 2 years
average weeks from WO signature to fully contracted DMC
Data Monitoring Committee FAQ
WCG's Data Monitoring Committees have deep expertise in the following Therapeutic Areas. This is not an exhaustive list – if you have a question about your specific study area, please get in touch and let's discuss how our expert independent committees can help with your trial!
CVMD: NASH, Diabetes, Chronic Kidney Disease, Heart Failure, Stroke, Acute Coronary Syndrome, Atrial Fibrillation, Hyperlipidemia
Oncology: solid tumors including bladder, brain, breast, cervix, colon, endometrium, head and neck, lung, ovary, pancreas, prostate, kidney, rectum, skin, and thyroid; hematologic including leukemia, lymphoma, and multiple myeloma
Pulmonary: IPF, PAH, chronic cough, asthma, COPD
Immunology: UC, Cron's, celiac, atopic dermatitis, alopecia areata, lupus
Infectious Disease: seasonal and pandemic influenza, sepsis, hepatitis C, respiratory syncytial virus, clostridium difficile infection, vancomycin-resistant enterococci infection, pneumonia, herpes zoster, malaria, and HIV/AIDS
CNS: MS, Alzheimer's, Parkinson's, Huntington's, ALS, epilepsy, rare neuromusculoskeletal disorders
DMC = Data Monitoring Committee
IDMC = Independent DMC
DSMB = Data & Safety Monitoring Board
DSMC = Data & Safety Monitoring Committee
SMB = Safety Monitoring Board
Absolutely! If you're currently running a clinical trial with a DMC in place and feel it's being mismanaged, we're ready to take the reins. Get in touch using the contact form at the bottom of this page.
Don't Risk Your Trial with a Poorly Run Data Monitoring Committee
WCG does DMCs right. Our experience, expertise, and personalized care helps sponsors organize, define, and gain insightful expertise to bridge from clinical trial to commercialization – and beyond. Experience the WCG difference starting with a free DMC services consultation.