PharmaSeek is part of WCGclinical.com
If you were trying to reach pharmaseek.com, you're in the right place!
Explore the WCG Site Network
The WCG Site Network provides connectivity across the clinical trial ecosystem by enabling physicians and their patients to have more opportunities to participate in clinical trials while helping sponsors and CROs find qualified sites.
WCG Site Network
for Sites
We provide fast access to hundreds of new clinical trial opportunities each year in nearly every therapeutic area and exposure to new sponsors/CROs – with no out-of-pocket costs.
---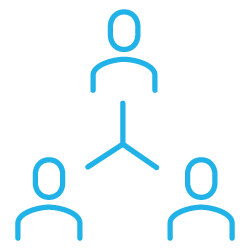 WCG Site Network for Sponsors & CROs
We connect sponsors and CROs with independent sites and community hospitals performing research in virtually every therapeutic area.
---
Why was I redirected to this page?
As part of our ongoing efforts to simplify and improve our client experience, we have consolidated the Pharmaseek website to wcgclinical.com.
This does not represent any changes to our service to you, and there are no actions you or your teams need to take at this time.
If you have any questions or concerns, please contact us.
Important Resources
How Research Sites Can Help Alleviate the Pandemic Pipeline with the WCG Site Network
WCG Site Network
WCG PharmaSeek Is Now the WCG Site Network
Contact Us
Have a question or want to speak with our sales or support teams?
Use this form to contact us.