Achieve quality clinical trial outcomes with an expert Endpoint Adjudication Committee
There is a growing trend across a wide variety of therapeutic areas and medical device studies to adjudicate critical endpoints, outcome events, and even inclusion/exclusion criteria that determines whether patients are eligible for a specific study. That's why, with a clinical, expert review, you can achieve quality clinical trial outcomes and reduce inconsistencies or bias in clinical trial data.
5 days
average time from posting to adjudicator decision
100%
on-time final adjudication database lock (DBL) prior to final study DBL
32 days
average time for entire adjudication process
Ensure the quality of your clinical trial
With WCG's Endpoint Adjudication Committee (EAC) process, also known as a Clinical Events Committee (CEC), we help the biopharma and device industry to lower the risk of variation in important clinical trial outcome events for submission to regulatory agencies.
Our independent endpoint adjudication process enhances safety and efficacy in:
Studies with complex and/or subjective endpoints;
Studies which cannot be blinded;
Studies with high enrollment or long duration;
Studies with global or cultural differences across sites;
When the endpoint of interest differs from the therapeutic specialty of the investigator.
Endpoint Adjudication is a critical aspect of a clinical trial as it helps to lower the risk of variation in important clinical trial outcome events for submission to regulatory agencies. From a global perspective, our Endpoint Adjudication service reduces regional variation in outcome reporting and also serves as a quality control check that uses clinical expert review of principal investigator reporting.
When you need thorough insights, turn to a network of 950+ global experts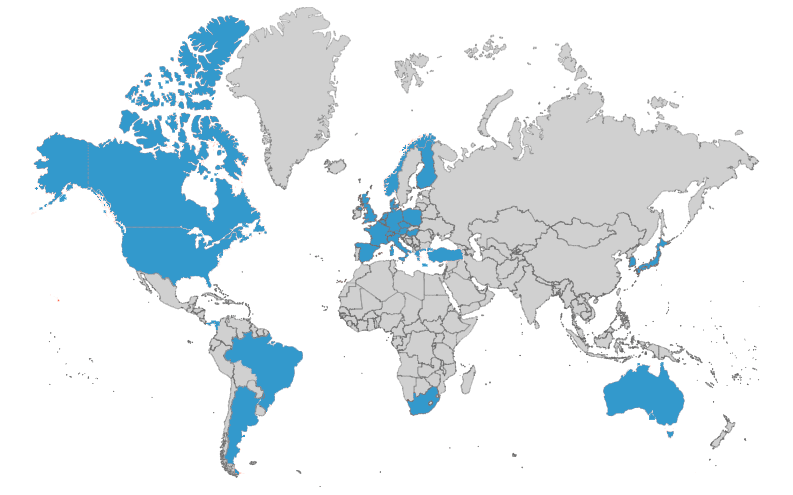 Our Endpoint Adjudication Committees are run by a dedicated team of more than 750 medical, statistical, and safety experts who serve as advisors to clinical trial sponsors, academic experts and regulatory agencies. Their main objective is to reduce the variation in important clinical trial events and ultimately mitigate risk and enhance patient safety in clinical trials.
Sponsors who tap into WCG's network committee:
Achieve consistent, global data collection
Catch safety issues early on
Assess risk with event findings
Bolster regulatory strategy prior to submission
Gain expanded labeling
Drive increased adoption through publication support
Gain a competitive advantage over other products
Interested to learn more? Schedule a consultation with our experts.
Proven experts supported by purpose-built adjudication technology
Our proprietary AIMS™ technology is purpose-built for adjudication committee management. AIMS™ streamlines processes and diminishes administrative burden, allowing committee members to focus on providing their expert assessments. AIMS™ makes online data review and communication as seamless as possible for committee members, sponsors and other personnel spanning the globe.
We administer the system, while managing data and content, to ensure appropriate review and a complete audit trail for all activity. With the power of AIMS™ and the support of our experienced project oversight, we make committee member recruitment, training, invoicing, communication, and overall committee management as straightforward, efficient and constructive as possible.
WCG Endpoint Adjudication is powered by ACI Clinical
Enhancing trial integrity and reducing variation in important clinical trial events are critical components of risk mitigation and patient safety. To improve the quality and effectiveness of clinical trial data requires regulatory expertise; through ACI's endpoint adjudication and data monitoring safety committees, sponsors and CROs can benefit from a network of 550 members to enable more informed decision-making. Their expert reviews deliver reliable, trusted information to support critical decisions around clinical development programs.
Endpoint Adjudication Resources from WCG
The map below displays WCG locations. The same locations are listed below the map.
Let's discuss how WCG can help improve your trials' safety and efficacy
To explore the potential benefits of endpoint adjudication, we suggest an exploratory conversation to assess your plans and how our capabilities can be leveraged to assist. To start, simply fill out the form.