Expanded Access / Compassionate Use
For patients with serious and life-threatening illnesses with no available or appropriate treatment options, the FDA has created pathways to access investigational drugs, biologics, and medical devices with the approval of the manufacturer, FDA and an IRB. These pathways, formerly known as Compassionate Use, are now called Expanded Access.
At WCG, we understand the critical, life-saving power of the FDA's Expanded Access Program.
As evidence of this commitment, for more than 10 years we've been the only IRB to offer immediate Expanded Access review completely free of charge to patients and their providers
Expanded Access for Drugs and Biologics
There are three categories of Expanded Access programs for drugs or biologics as outlined by the FDA:
Expanded access for individual patients, including emergency use, which involves a "treatment-use" IND for each person.
Expanded access for intermediate-size populations, treated under a protocol submitted by the sponsor to the existing IND.
Expanded access for widespread treatment use in larger populations, also under a protocol submitted by the sponsor to the existing IND. (These programs are often used to continue clinical trial participants on investigational drugs until the drug is approved by FDA).
The Process for Multi-Patient Expanded Access Requests
Protocols for intermediate-size and large populations should be submitted to the IRB for review just as they are for clinical trial protocols. They are reviewed by the full IRB in accordance with regulations.
The Process for Single-Patient Expanded Access Requests
Single-patient expanded access requests are processed differently, using the following steps:
Please submit FDA Form 3926, the same form that is submitted to the FDA to request the single-patient IND, as well as other appropriate submission forms (HRP-280 for emergency use, HRP-282 for other single-patient expanded access).
In accordance with FDA guidance, the request can be reviewed by an IRB Chair and does not need to go to the full IRB. Responses to complete single-patient expanded access review requests are usually returned within 24 to 48 hours of receipt.
Because there is no protocol sponsor, WCG does not charge a review fee for single-patient expanded access review — there is no additional burden on the patient.
For questions about submitting single-patient expanded access requests, please contact

[email protected]

.
WCG does not provide review for pre-approval access to investigational products that do not follow the FDA's Expanded Access process.
Additional Resources
In 2019, the FDA created Project Facilitate, a pilot project to assist physicians and patients with understanding and negotiating the process of expanded access for oncology products.
The FDA has created a Q&A document with information about treatment use for investigational products.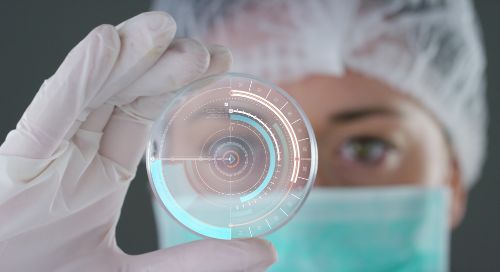 Expanded Access for Medical Devices
The process for obtaining approval to use an investigational medical device outside a clinical trial is very similar to that for obtaining an investigational drug or biologic. For devices, single or small treatment group access is called Compassionate Use, whereas the process for a large treatment group is referred to as a Treatment IDE (Investigational Device Exemption).
The IRB review process for single patient compassionate use requests is the same as for single patient expanded access for drugs. The following WCG IRB forms should be used for submission of these requests:
EMERGENCY USE OF AN INVESTIGATIONAL DEVICE (HRP-281)
Our Clients' Stories
"By creating a trustworthy process that provides immediate review of single-patient expanded access requests, and doing such reviews at no charge to patients, WCG IRB plays an essential role in expediting pre-approval access to investigational agents for patients with no other options."

– Arthur L. Caplan, Ph.D., Professor of Bioethics at New York University Langone Medical Center and the founding director of the Division of Medical Ethics
Learn More About the Expanded Access Process
Our IRB provides the highest quality reviews and follows the FDA's Expanded Access process for investigational products and medical devices.