Remote Assessments
Set the bar for remote assessments in a post-COVID reality. WCG's secure, scientifically validated, easy-to-use remote solutions broaden your pool of qualified candidates and reduce participant/site burden without compromising data integrity.
Ensure continuity of data collection and maintain the scientific integrity of your study
Discover how remote assessments can help your clinical trial as a first step in protecting study endpoints post-pandemic—and beyond.
Assess participants from anywhere
Many sponsors are doing both in-clinic visits and virtual visits to assess trial participants, which allows clinical trials to be completed without undue delay.
Reliable participant-reported and clinician-reported data
Capture vital outcomes and administer scientifically validated scales.
Secure video conferencing
Enable sites to assess subjects visually via the web. Provided services are privacy-compliant and user-friendly.
HIPAA- and GDPR-compliant
Connections are encrypted, recording and video-sharing capabilities are disabled, and the IP address is blocked.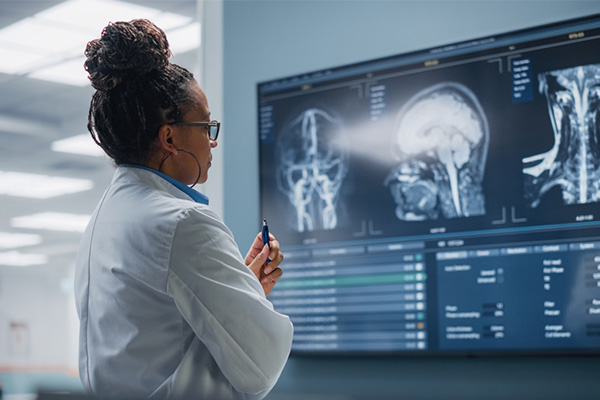 Meet participants and clinicians where they are
Most participants and clinicians routinely use smartphones, smart TVs, and other sophisticated technology every day. WCG's remote assessments is compatible with these devices, allowing clinicians to capture vital outcomes and administer scientifically validated, HIPAA-compliant scales.
To see how our secure video conferencing service works, call today for a consultation.
Continue essential data collection without compromising your clinical trial's data integrity
Our experienced team is ready to support your needs in bridging the gap from previous data collection methodologies to new forms of data generated in remote and on-site environments. Use the form to schedule a consultation.