Seizure Disorder eDiary
WCG's seizure disorder eDiary reduces patient and caregiver burden while improving data quality and accuracy.
Real-time patient-reported outcomes for seizure disorders
Highly configurable and flexible, WCG's Electronic Seizure Diary (eDiary) is used to help patients with seizure disorders and their caregivers self-monitor and manage their seizures. WCG is one of two providers selected to develop an eDiary by The Epilepsy Study Consortium (TESC).
Designed to reduce patient and caregiver burden while improving data quality and accuracy, this system enables patients and caregivers to easily log seizures. It also helps them track medications and appointments and receive customized content on their specific condition. Caregivers and patients have access to self-management tools through their own smart devices, so they benefit from consistent, regular diary use; this, in turn, motivates them to make entries each day. Providers have the latest data, allowing for more effective discussions with and insights into patients. Sponsors gain access to better quality endpoint data, and researchers gain real-time visibility into a patient's seizure counts.
Improving data collection for each stakeholder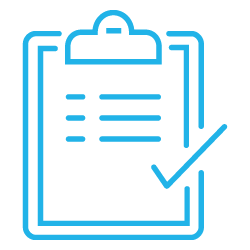 Developed in partnership with industry experts
WCG scientific and neurological experts partnered with The Epilepsy Study Consortium (TESC) to develop this eDiary.
Quick to deploy
Delivered via a Bring Your Own Device model, the eDiary can be built and deployed in less than half the time as other providers.
Highly configurable and flexible
Changes can be made and reflected in the system quickly.
Because capturing seizure is so difficult, WCG has built the data management perspective into the product, improving the ability to support statistical analyses from the start. It is simple and streamlined for sites to use, offering one workflow where sites can code the seizure, provide the patient description, push the patient diary and report new seizures. Plus, adjudication activities are woven directly into the existing process so sites can easily supply the regulatory authorities with the data needed without using another system. Finally, our solution is fully configurable, so changes can be easily implemented and deployed at minimal expense.
Introducing WCG eDiary
Contact Us
Contact us to schedule a demo of eDiary