VeraSci is part of WCGclinical.com
If you were trying to reach verasci.com, you're in the right place!
Optimize your Clinical Trial Operations with WCG's Integrated Solutions
As part of our ongoing efforts to simplify and improve our client experience, we have consolidated the WCG VeraSci website to wcgclinical.com.
This does not represent any changes to our service to you, and there are no actions you or your teams need to take at this time.
Below, you'll find links to our solutions and important resources.
Thank you for the opportunity to support you in your important mission. If you have any questions or concerns, please contact us online or by calling our support team.
Explore WCG Clinical Endpoint Solutions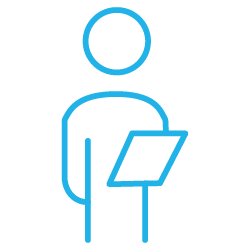 eCOA/ePRO
Our eCOA/ePRO Platform has substantial benefits for sponsors and CROs, as it reduces administrative burden, mitigates cost, and speeds trials. Such a system shows strong results with fewer errors and discrepancies, improved data quality, clearer signals, and standardized, accurate studies.
---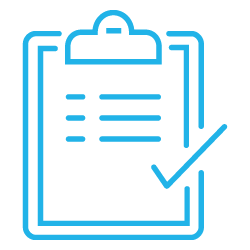 Clinical Assessments & Validation
WCG offers comprehensive clinical, cognitive, and functional endpoints and assessments through our network of leading scale authors, test publishers, and copyright holders. We even provide remote administration of assessments for hybrid and decentralized studies.
---
Placebo Response Reduction Training
WCG's Placebo Response Reduction program provides a psychoeducational approach to training monitors, staff and subjects. This encourages neutral expectations from subjects and reduce measurement error, which leads to more successful trials.
---
Rater Training
Our Rater Training services mitigate the risks of bias, variability, and human error in your trials by leveraging a powerful combination of scientific services and technology. This helps sponsors improve the quality of data collected throughout the study—from screening to baseline to endpoint.
---
Translation & Cultural Adaptation
Our in-house linguists, subject matter experts, scientists, clinicians, regulators, and software developers provide seamless solutions for your cultural and language adaptions – meeting tight timelines, obtaining accurate scientific translations, and meeting project budgets.
---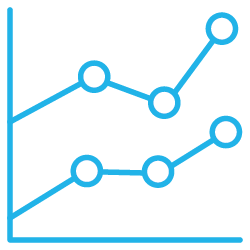 Study Insight Analytics
Throughout the course of a trial, our Study Insight Analytics monitor selected metrics that identify statistically significant and clinically relevant aberrant signals in real time. The project team can then swiftly address threats even while the trial is running and blinded.
---