Trifecta Clinical is part of WCGclinical.com
If you were trying to reach trifectaclinical.com, you're in the right place!
Optimize your clinical trial operations with WCG's integrated solutions
As part of our ongoing efforts to simplify and improve our client experience, we have consolidated the WCG Trifecta website to wcgclinical.com.
This does not represent any changes to our service to you, and there are no actions you or your teams need to take at this time.
Below, you'll find links to our solutions, support options, and important resources.
Thank you for the opportunity to support you in your important mission. If you have any questions or concerns, please contact us.
Explore integrated WCG solutions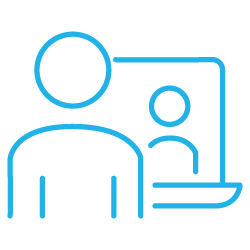 Rater and Patient Training
WCG's training solution mitigates the risks of bias, variability, and human error in clinical trials. The result: improved caliber of data; clearer signals; and standardized, accurate studies.
---
SafetyVigilance®
WCG's end-to-end safety solution is purpose-built to relieve the burden of managing global drug safety and safety reporting operations.
---
Site Feasibility
WCG helps you find, choose and activate the world's most qualified sites globally, resulting in significantly faster site selection, study activation and time to market.
---
Explore our library of supported rater scales
Through partnerships with scientific and training organizations, we host training material for a range of indications in the immunology/dermatology therapeutic area. We also support assessment scale development and validation projects, for immune-dermatology indications. We have deep experience supporting these efforts and have developed specialized technology to support our customers.
InvestigatorSpace Login
InvestigatorSpace Clinical Qualifications Management System (CQMS) is the training and communication platform preferred by many clinical trial sites. InvestigatorSpace provides a safe and reliable way to communicate and track training, documents and more.
Contact Technical Support
We are here, real people in real time, with smart, tech savvy, best-in-class customer service to support you on every level possible. And we strive to resolve support requests the same day we receive them.
Technical Support Email:
[email protected]
Technical Support Phone Numbers: